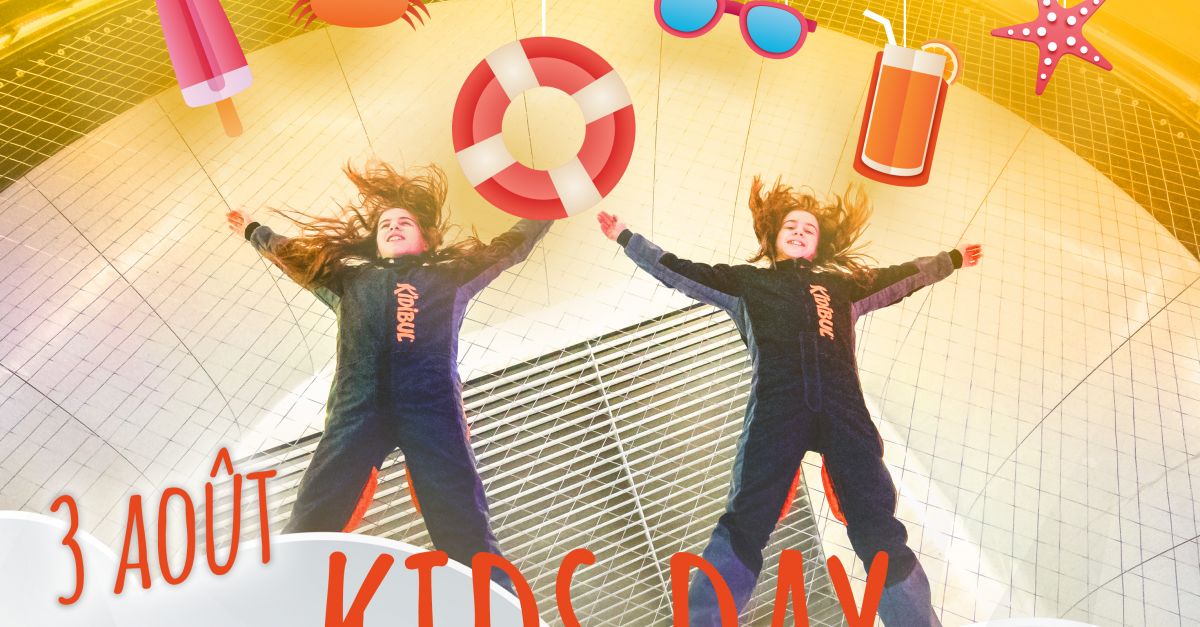 Freefall simulator summer course for children
Experience the best sensations of the summer! 
Wednesday 3rd August, we propose a KIDS CAMP day to initiate children from 6 to 12 years old to free fall. 
An opportunity to share this incredible experience together and to spend a beautiful day where FLIGHTS and LAUGHS are the key words. 
On the programme: 
6 flights with an instructor 
a briefing and debriefing of the flights
a lunch
games and fun activities
a snack
a diploma
Each introductory day includes 6 flights, the equivalent of 8 free falls, and is priced at 150€ per child.
 
Places are limited! Register quickly by phone on 04 222 99 22 or on This email address is being protected from spambots. You need JavaScript enabled to view it..